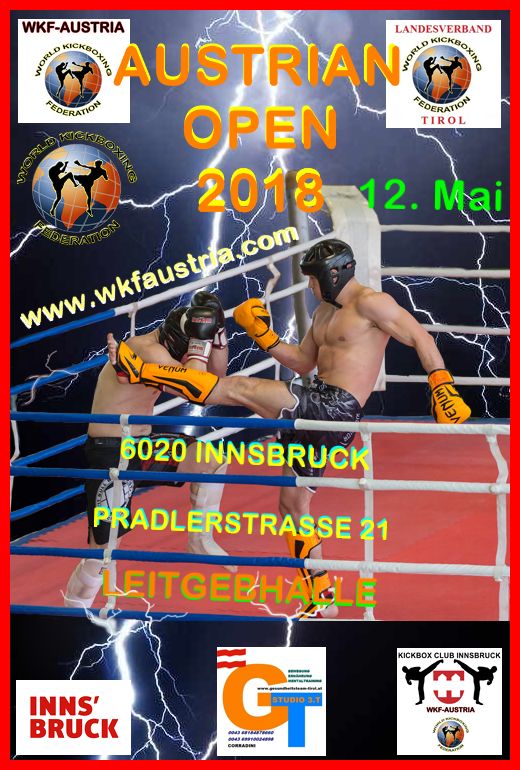 Cash price
"Grand Champion"  in Semi contact
for the best fighter only !
Am 12. Mai 2018 wird in der Leitgebhalle in Innsbruck das grösste Internationale WKF Turnier durchgeführt. Ausgetragen werden die Disziplinen Formen, Semikontakt, Leichtkontakt, Kick light und K-1, die Ausschreibung finden sie hier das Anmeldeformular für ihr Team hier.
Internationale Referee mit Lizenz sind herzlich Willkommen !

Info: austria@wkfworld.com

First 8 countries has already registered:

Belarus, Germany, Italy, Greece, Ukraine, Iran, Tajikistan and Switzerland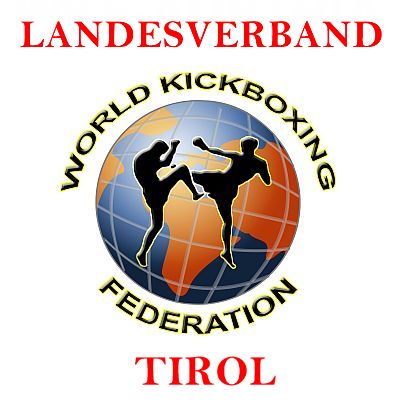 ACHTUNG: das ist das letzte Qualifikationsturnier für das Österreichische WKF Nationalteam für die kommende Weltmeisterschaft  2018 in Buenos Aires.
Ausrichter ist der Kickboxclub Innsbruck und der WKF Landesverband Tirol, Präsident Gerhard CORRADINI.
Bitte diesen Termin unbedingt vormerken, das wird das grosse internationale Turnier 2018 in Österreich.
Bis heute haben schon zahlreiche Nationen und Teams ihr kommen zugesagt. Die Austrian Open 2019 wird wieder in Mai ausgetragen.
This event is open for juniors, women and men of all federations.
International Austrian Open tournament in Forms, Semi contact, Light contact, Kick light and K-1 rules.
International WKF licensed referees are very welcome !
If your team need any help for  Airport transfer and Hotel booking 
please.

In the past we had more than 850 fighter and 20 countries.
For more informations please download the invitation, registration form is here !